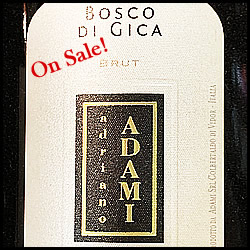 Adami Valdobbiadene Prosecco Superiore Brut Bosco di Gica
(Italy, Veneto, Valdobbiadene Prosecco Superiore DOCG)
$22 $18 (save 18%)
This is one great Prosecco. On page 22 in the book, "1001 Wines To Try Before you Die" the author writes that this is a bottle to share everyday, with friends and family alike. It's a nice way to start an evening paired with Parma ham and a good melon or on it's own. You won't be disappointed.


2019 Clemens Busch Riesling trocken vom blauen Schiefer
(Germany, Mosel Saar Ruwer)
$40
The grapes come from early pickings in the blue-slate sector (Fahrlay) of the Pundericher Marienburg. The wine offers a gorgeously floral and subtle bouquet quickly joined by mirabelle, peach, herbs, passion fruit, and smoke. The wine is gorgeously animating on the precise and zest-infused palate and leaves a feel of orchard fruits and herbal elements in the beautifully tart finish. The after-taste is all about flowers, minerals, and fresh orchard fruits.
This is a gorgeous dry Riesling!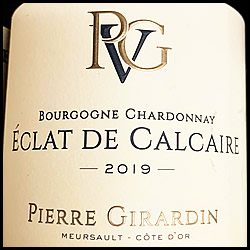 2019 Pierre Girardin Chardonnay Bourgogne Eclat de Calcaire
(France, Burgundy)
$42
From 35+ year old vines grown in Meursault with a few rows from Volnay.
Elegant and minerally, energetic, with a good balance between richness and freshness. White peach, lemon, wet limestone and wildflowers.
A Chardonnay for white Burgundy lovers at a very fair price.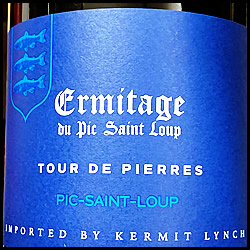 2019 Ermitage du Pic St. Loup Pic St. Loup Tour de Pierres
(France, Languedoc, Pic St. Loup)
$22
Our first of two reds imported by Kermit Lynch.
Pierre Ravaille and his brothers Jean-Marc and Xavier are the men behind this storied Languedoc Domaine on the slopes of the Pic Saint Loup. Their family has owned this property for
more than a thousand years.
Tour de Pierres is a bottle that captures all of the soil types represented in their landholdings. Thanks to biodynamic viticulture combined with high-altitude vineyards the Ravaille brothers' wine is refreshing and vibrant despite its southerly roots. This bottling represents one of the best values, pound for pound, that Kermit has to offer.
(50% Syrah, 40% Grenache, 10% Mourvedre)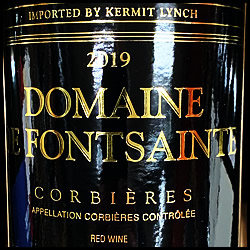 2019 Domaine de Fontsainte Corbieres
(France, Languedoc Roussillon, Languedoc, Corbieres)
$16.50
Not to be out done is this second red from K.L.
We get a thrill when the first aromas from a glass of wine are not one of fruit at the forefront but one of aromatic herbs, spice, earth. Black cherry and black olives emerge shortly after in the dark, succulent red. We haven't stopped talking about it since that first glass
(60% Carignan, 30% Grenache,
10% Syrah)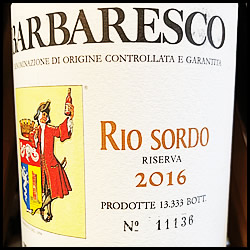 2016 Produttori del Barbaresco Barbaresco Riserva Rio Sordo
(Italy, Piedmont, Langhe, Barbaresco)
$76
Remember when we wrote that the 2016 Cru wines from this producer were going to be off the charts? We may have understated our remarks.
This is a serious, somber wine. Black cherry, plum, lavender, spice and menthol show off the darker side of Nebbiolo to great effect.
It's potent, brooding, and around the edges beguiling. This is insanely good juice. Just remember to open, taste, decant, wait, taste again.