Chartogne-Taillet Champagne Cuvee Sainte Anne (France, Champagne) $58.50
-
Chartogne-Taillet Champagne Le Rose (France, Champagne) $85
-

We can hardly hide our enthusiasm when one of our favorite grower Champagne houses is back on our shelves.
Alexandre Chartogne is a grower apart in Merfy. His knowledge of his soils and vines are unmatched.
The I'll Drink To That Podcast
(#209)
with Alexandre is eye-opening; his attention to detail and his single bottling Champagnes are impeccable.
We begin with these two.
-

Cuvee Sainte Anne is a snapshot of the full range of Alexandre's organically farmed Merfy terroirs, from Thanetian sands to Cuisian clays. This iteration is a 50/50 blend of Pinot Noir and Chardonnay.
Strikingly straw yellow, the generous mousse is finely beaded and ushers in aromas of honeysuckle, ripe white peaches, blueberries, almonds, fresh baguette, and Pink Lady apples.
A medium-bodied palate is highlighted by Rainier cherries, green plums, and candied lemons ending with a breezy finish. At 4 grams of dosage, this has enough zip to cut through a
tartiflette
and enough elegant fruit to pair with the finest shellfish.
-

Le Rose is a stunning blend of 60% Chardonnay, 40% Pinot Noir that begins with wild raspberry and almond aromas along with zesty acidity and citrus peel. The fine mousse provides a creamy cloak for the firm structure, carrying accents of pink grapefruit, red currants, ground anise, minerally saline and spice.
Fantastic with pates, gravlax, even seared lamb in a pink peppercorn sauce.
-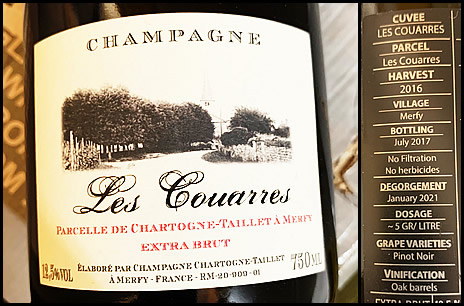 Next we are excited to offer one of Alexandre's single parcel bottlings. These parcel-specific Champagnes are bottled in painfully small quantities, and some of them, like "Les Couarres," have only been released a handful of times. We feel very fortunate to have 12 bottles to share with you.
.
The details:
2016 Chartogne-Taillet Champagne Extra Brut Les Couarres $115
100% Pinot Noir
-
Bursting with finesse, tense layers, and broad-sweeping energy that's accompanied by an intense core of pulverized minerality. The fruit is taut and nervy at first but give the wine some air and it'll unwind to reveal gorgeously sublime aromatics like green and red apple, citrus blossoms, white pear, Rainier cherry, ginger, blood orange peel, crushed stone, and dried peach.
The palate is poised, intense, and laser-sharp yet great depth lurks beneath each layer. Few Champagnes communicate this much energy and terroir. This is premium stuff, and a beautiful example of Chartogne's ability to transfer the nuances of his unique terroir into the glass.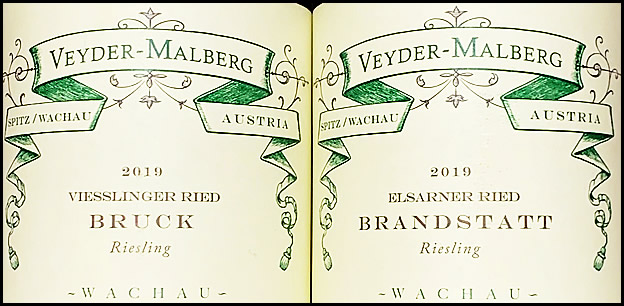 A Pair of Veyders
The problem with Peter's wines is that there is too much to think about when tasting them. They are wines that are not meant to be drunk so quickly. In other words, you've got to take the time to be able to read between the lines with these magical wines.
They can be the most sublime and pure expression of any wine created on this planet.
While tasting with Peter at his home/winery we came across these two vineyards as favorites of the day: Bruck and Brandstatt. We have a few bottles of each to share.
2019 Veyder-Malberg Riesling Bruck (Austria, Niederösterreich, Wachau) $82
2019 Veyder-Malberg Riesling Elsarner Brandstatt (Austria, Niederösterreich, Wachau) $146
-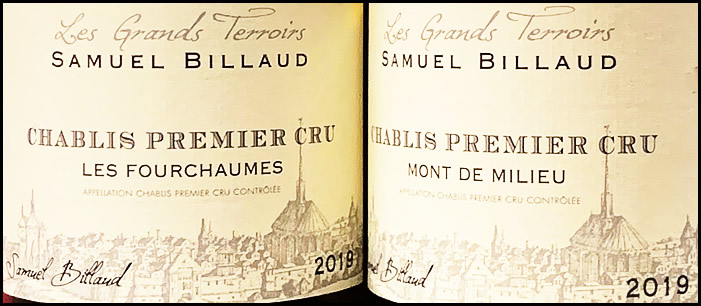 By now you are probably pretty familiar with the hardest working man in Chablis: Samuel Billaud.
We've followed his career with interest for more than a decade and enjoyed his wines season after season.
Here are two new releases, both single vineyard Premier Crus, that are perfect for whatever table you are setting this season.
-
2019 Samuel Billaud Chablis 1er Cru Fourchaume (France, Burgundy, Chablis) $60
Deriving from Vaulorent, Billaud's 2019 Chablis 1er Cru Les Fourchaumes mingles notes of citrus oil and green apple with hints of beeswax and pastry cream in an inviting bouquet. Medium to full-bodied, satiny and layered, it's a tangy, tightly wound wine that's structured and reserved.
-
2019 Samuel Billaud Chablis 1er Cru Mont de Milieu (France, Burgundy, Chablis) $55
While our tasting notes include many exclamation points, Allen Meadows from The Burghound really sums up the essence of this wine:
"There is a mild exoticism and wood influence on the ripe and fresh nose that offers up enough Chablis character to be persuasive. The exceptionally rich, intense and plush flavors brim with both minerality and dry extract while exhibiting solid length on the powerful, serious and bitter lemon-inflected finale." Outstanding, A.M.
-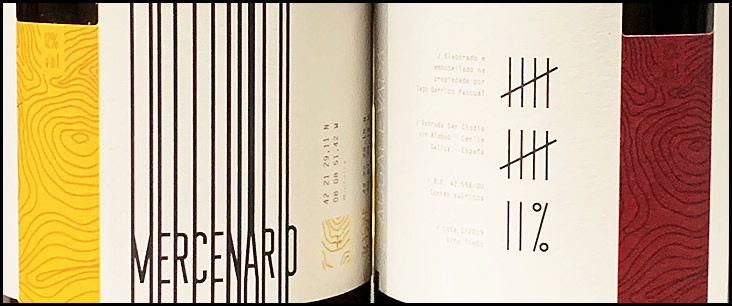 Naturally Natural
Iago Garrido is the person behind this winery located next to the Monastery of San Clodio, in the heart of Ribeiro. At Winery Augalevada, Iago works the land organically, following biodynamic methods. The area's characteristic granite soil is a critical influence on the profile of his wines, which are crisp, fresh, and beautiful to drink.
-
2019 Augalevada Ribeiro Mercenarion Bianco (Spain, Galicia, Ribeiro) $30
The first is his white wine, a fascinating, nearly Jura-ssian white made from a blend of Treixadura, Palomino, Torrontes, and Albarino. There's a lot going on here, tropical aromatics, peach skins, melon, phenolic grip, a lovely spice, an oxidative edge, and a saline tang. Brilliant.
-
2019 Augalevada Ribeiro Mercenario Anada Seleccion Tinto (Spain, Galicia, Ribeiro) $40
The wine on the right is his red, a blend of native Caíno Longo, Brancellao, and Caíno da Terra.
From one barrel this wine is elegant, complex, aromatic with bright red fruit, forest floor notes, lots of minerality, finishing with a refined texture and lovely savory notes.