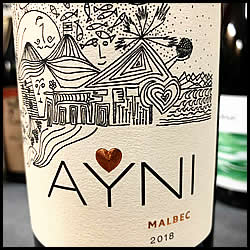 2018 Chakana Malbec Ayni (Argentina, Mendoza) $35
It's been years since we had a great, honest Malbec from Argentina. Now we can say we carry one at Renegade. Here's a little more about the wine:
-
Ayni is the Quechua term for the principle of reciprocity, practiced for centuries by the Andean people - "in order to receive, you first have to give." Chakana's renowned Paraje Altamira vineyard, which sits 3,300 feet above sea level, bears the name Ayni & is the source of the Ayni wines.
-
Deep ruby-red in color with violet hints. Complex and intense bouquet, featuring blackberries, cherries and plums, with delicate floral notes and spices. Balanced and fresh; full-bodied with good length of spices. Truly a standout wine.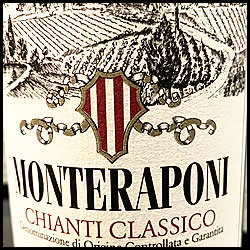 2018 Monteraponi Chianti Classico (Italy, Tuscany) $34
This is a truly perfect representation of what Chianti can be.
-
Vineyards are at high altitude (from 400-500 meters above sea level), and the wines are carefully made in a very natural way, Fermentation takes place in cement tanks, followed by long macerations (25 days on the skins), then the wine is aged in large oak, and finally bottled with no fining or filtration.
-
This is a serious wine that needs time in bottle (or decanter) to find its center. Black cherry, tobacco, licorice, cloves and menthol showcase the darker, wilder side of Sangiovese, an impression reinforced by tannins that are burly.
Drinking it tonight? Decant at Noon for a 6pm dinner.
Sensational!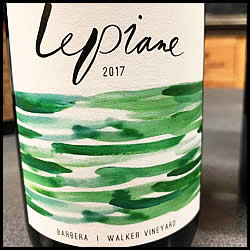 2017 Lepiane Wines Barbera Walker Vineyard (Santa Ynez Valley) $28
Alison Thomson established Lepiane Wines in 2013 with the simple goal of crafting vibrant, exciting, balanced wines.
-
Fresh aromas of cherry, and dark berry fruit, a bit of spice and leather on the mid-palate, and a beautiful rustic finish. Barbera, a grape usually associated with Piedmont, Italy, has very successfully been transplanted to our valley as is evident in this wine.