We are embarrassed to say that we sort of forgot about this importer these last few years. It wasn't until Thomas Coutier from the company reached out and asked if we would be willing to taste a few wines.
So last Thursday, bright and early (10:30am), we met Thomas at Renegade and tasted through his line-up. After the 8th and final wine we looked at our notes and noticed something similar. All the wines received top marks.
-
Below are the first four wines to arrive at Renegade. A glowing Bourgogne Blanc, a benchmark Sancerre, another gorgeous wine from Abruzzo (where has this been all our lives), and finally a Sangiovese from Montalcino which cannot be labeled Brunello because the vineyard is at such a high altitude!
-
Read, relax, and enjoy.
-



2019 Domaine Romy Bourgogne Blanc Clos de la Chapelle (France, Burgundy) $20
Maybe our favorite Chardonnay find in the last six months. The price absolutely does not reflect the excellent quality of this wine. Layer after layer continually impressed us. Fresh and bright with lemon curd, heirloom apple notes, wonderful texture, and a distinctly long and savory finish. One of our Do Not Miss whites this year.
-



2019 Jean-Max Roger Sancerre Cuvee "Marnes et Caillotes" (France, Loire Valley, Sancerre) $30
The terroirs of Marnes and Caillottes work to complement each other creating an incredibly appetizing and well balanced wine. The finesse of the fruit from Caillotes is balanced by the power and length given from the fruit from Marl soils. The aromas are tantalizing, with citrus and minerality leading to a brilliant acid structure and a memorable finish..
New favorite Sancerre? You be the judge.
-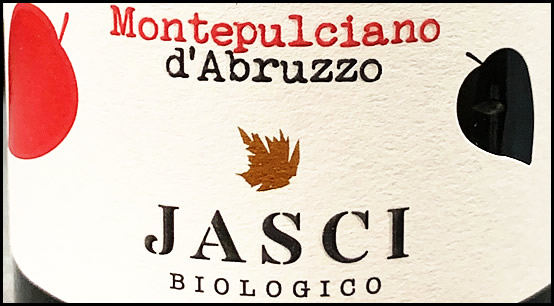 2019 Jasci Montepulciano d'Abruzzo (Italy, Abruzzi, Montepulciano d'Abruzzo) $16
Located on the hills that rise from the Adriatic Sea and neighboring the coastal town of Vasto in Abruzzo, the Jasci family has been growing grapes and producing wine for three generations. In 1980, the family decided to convert the farm to organic, becoming one of the first ten wineries in all of Italy to be certified.
This vegan-certified wine is made from hand-picked Montepulciano grapes cultivated at 250 meters in the sunny hills of Abruzzo. The healthy grapes macerate on the skins for 15 days and age in concrete tanks.
Intense floral aromas of violet on the nose intermingle with notes of strawberry and black currant, backed with fragrant hints of cinnamon and spice.
The wine pairs well with dishes such as hoisin and balsamic glazed lamb chops or seared mushrooms with garlic and thyme.
-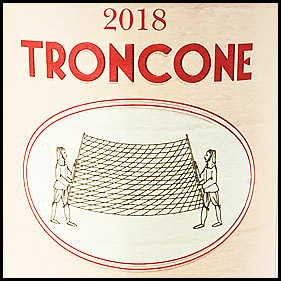 2018 Le Ragnaie Troncone (Italy, Tuscany, Toscana IGT) $20
Le Ragnaie is an under-the-radar producer in Montalcino known for its elegant, terroir-driven wines. The owner and winemaker, Riccardo Campinoti, acquired the property in 2002 and now farms 15.5 ha. Making complex, traditional wines from Sangiovese Grosso, Riccardo's wines exhibit elegance and finesse by farming some of the highest altitude vineyards in Montalcino.
"Troncone" comes from vineyards at the highest point on the Ragnaie estate—a beautiful, south-facing amphitheater perched at 600+ meters. The fruit was hand-harvested and the wine spent two weeks macerating on its skins during fermentation, giving it a firm tannic structure that was polished up over the course of 12 months in large casks and six months in concrete vats before bottling.
It is already singing a very high-pitched and harmonious tune. In the glass, it's a deep garnet red moving to pink at the rim, with a perfumed nose of wild cherries, red currants, blood orange, bay leaves, rose petals, and dusty earth. It has a lithe, taut, medium-bodied structure that should broaden and soften over the next 3-5 years, but it is difficult (impossible, actually) to stay away from it now.
We encourage you to investigate their website. The cinematic features are breathtaking.
-
We hope you will enjoy the wines as much as we did.