Wine Tasting Schedule:
(Tastings are at Renegade Wines and are 5-7pm unless otherwise noted)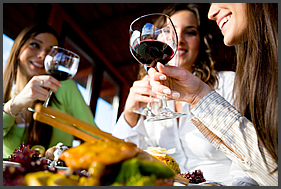 -

-
Our Annual Champagne Tasting is December 7
Click for details
-
Thursday, Dec 28: A Sparkling Kick-Off to the New Year's Weekend!
Party preparations start here!
We will be pouring a wide range of Sparkling Wines from 5-7pm.
-
The harvest and holiday season is upon us;
Note your calendars accordingly so we can share the bounty of the season with you!

Sign up for our Newsletter to receive updates, wine line-ups, new arrivals, and sales.